About Kamloops Dance Academy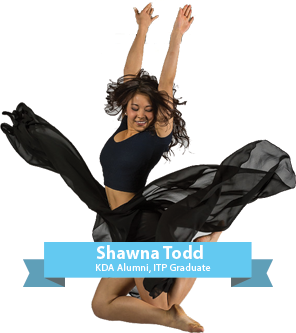 Kamloops Dance Academy was established in 1985 by its founder, Ginny Lewis. Ginny was the owner and artistic director of the school right up until 2001 when Sandi Lewis took over. Ginny is still an integral part of the studio and is our head ballet instructor. We are an examination studio accredited with the National Association of Teachers of Dancing in England. In 2009 we underwent a full renovation of the studio and are now enjoying our beautiful new premises. We offer classes in several disciplines and attend several workshops and conventions throughout the year such as GSP and Street Groove as well as classes at Harbour Dance and a very limited number of competitions.
Kamloops Dance Academy offers professional instruction in;
Hip Hop
Jazz
Ballet
Tap
Acro
Lyrical/Contemporary
Musical Theatre
Our levels are as follows: Moms and Tots age 2-3+, Preschool age 3+, Beginner Combo age 4-5, Prelim, Grade 1, Grade 2, Grade 3, Grade 4, Grade 5, Intermediate Foundation, Intermediate, Advanced One, Advanced Two, and Professional.
Our teen classes are designed for older students who are at a beginner level but do not want to begin with younger students. We offer adult programs for both beginner and experienced dancers.
Performance Team
Our performance team represents KDA at community events as well as at conventions and some festivals and competitions. Check back here to keep track of the team and their accomplishments.
National Association of Teachers of Dancing (N.A.T.D.)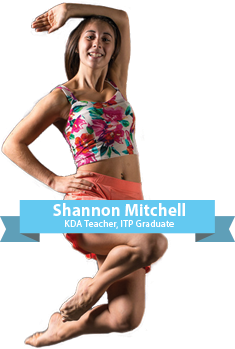 KDA is an examination school. We are affiliated with the NATD. The National Association of Teachers of Dancing is based out of London, England. The Association is one of the biggest in Europe and has schools worldwide. NATD offers syllabi and examinations in Ballet, Tap, Modern Stage, Freestyle, Street, Ballroom and Acro. It offers the widest range of syllabi and is a strong backing for overseas members such as us. Kamloops Dance Academy brings an examiner from the NATD every year and a half for examination purposes. We are proud to say that all of our instructors are professionally qualified.
Dress Code
Ballet
Bodysuit and tights. Warm ups must be tight fitting and are removed after barre work. A skirt may be worn for preschool ballet and prelim ballet only. Pink ballet shoes and/or pointe shoes. Hair must be up and out of the students face for all classes.
Jazz
Bodysuit and jazz shorts/jazz pants or leggings only. No loose fitting shorts please. Warm ups must be removed early in the class. Jazz shoes for grade two and higher or bare feet.
Tap
Bodysuit and jazz shorts/jazz pants or leggings only. Tight fitting warms ups acceptable (at the discretion of the teacher) and Tap shoes.
Hip Hop
This is the only discipline in which baggy clothing may be worn. Clean, white soled running shoes must also be worn. ABSOLUTELY NO OUTDOOR SHOES PLEASE.
The teacher has the right at any time to excuse a student from class who is improperly dressed. Dress code will be strictly enforced.
There is absolutely NO GUM or food permitted in class.